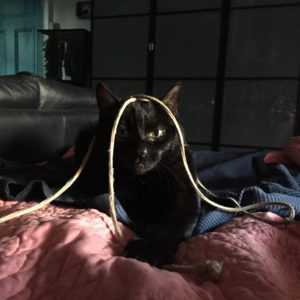 Please note that The Cat Doctor will be increasing fees as of 1st May 2022. This is not something that we want to do, it is something that we have to do in order to stay in business due to the increase in our own costs over the past year. Our goal is to continue to provide our service, not make a profit, so our prices (either up or down) will always reflect what it costs to run the business. If you have any questions regarding our pricing, please do get in touch.
Last year, we introduced Wellness Plans, which allow you to spread the cost of your cat's routine preventative healthcare over 12 months. As prices go up, the need for these plans is now even greater. Plan members now get all prescriptions, telephone consultations and postage at no charge, making them a good value too. There will not be an increase in the monthly cost of our plans at this time due to the way we have reorganised them so plan members will be less affected by the price rise. You can read more about the plans here or please get in touch if you have any specific questions.
Many thanks as always for your continued understanding and support of very small, independent businesses like ours that have been hit particularly hard by recent events – we really do appreciate you all!
---
Some of our most common products and services are listed below. Prices as of 1st May 2022 will be:
At-home vet consultation: £98
At-home nurse consultation: £49
Prescription fee: £14
Vaccination: £36
Blood test: £139
Blood pressure: £39
Urine test including culture: £110
Online/telephone consultation: £25
Product prices have only gone up in line with supplier price increases, so will vary by supplier.
---
If you have concerns about being able to afford your cat's health, please let us know as we are always happy to discuss all available options, even if that means seeing another vet. Don't put off seeking care when your cat needs it as that may result in not only unnecessary discomfort but also higher costs down the line. There is always a way forward and we will help you find it.