One of the reassuring facts of owning an animal in the UK is that all veterinary surgeons and veterinary nurses have to be registered by the Royal College of Veterinary Surgeons (RCVS) and follow a Professional Code of Conduct. This means that there are certain criteria that must be adhered to, including providing evidence of training, or Continued Professional Development (CPD) – a minimum of 35 hours a year for a vet and 15 hours a year for a registered veterinary nurse. Amy and Nikki are both also RCVS Advanced Veterinary Practitioners in Feline Medicine which means that alongside studying and passing further examinations they have to do even more CPD in their chosen field (250 hours over 5 years) and have to revalidate their extra qualifications every five years.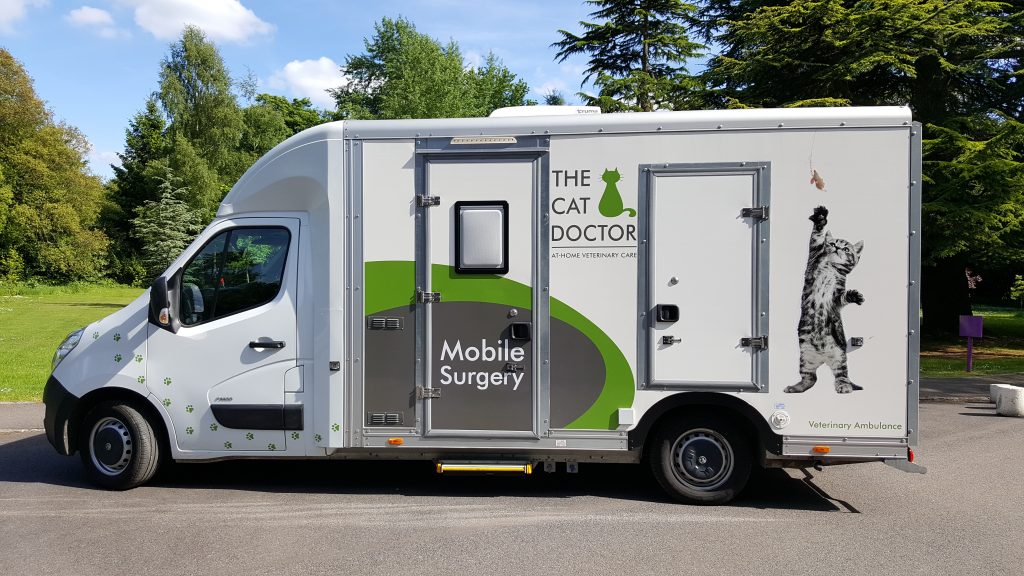 However, did you know that the veterinary practices themselves do not have to be registered and therefore assessed? The Practice Standards Scheme, or PSS, is a voluntary scheme that just over half of the veterinary practices in the UK are signed up to and we are pleased to say that The Cat Doctor is one of those practices. In fact it is the only mobile feline veterinary practice to be accredited – something that we are very proud of indeed!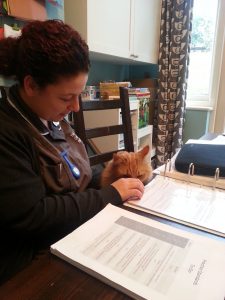 The PSS was started in 2005 as a way of accrediting practices that had fulfilled a set of strict requirements in order to strive for clinical excellence. Every four years a PSS Assessor visits the practice and assesses the facilities, equipment, staff training and procedures which comprise eighteen modules worth of work – with everything from client experience, medicines, diagnostic testing and surgical facilities to health and safety. Alongside her clinical work Nikki was a part-time PSS Assessor for three years and visited practices all over the UK. She has now stepped down from this role to concentrate on her clinical work, but is still passionate about upholding the best possible standards within the profession, and we are lucky to have this in-house expertise within The Cat Doctor.
Any practice that has gone through the PSS process will tell you that there is a LOT of paperwork and preparation to get through. But achieving our RCVS accreditation badge at the end is a vote of confidence that we are meeting current standards in veterinary best practice. We are listed on the RCVS website as an accredited practice, and it helps to give our clients the reassurance that we are striving to do the absolute best for our patients. If you want to read more about what it all involves then take a look at the RCVS website which explains more about the scheme: https://animalowners.rcvs.org.uk/accredited-practices/about-the-practice-standards-scheme/ or Amy, Shreen or Nikki will be happy to answer any questions that you may have.