---
This year's new lockdown restrictions are slightly different from last time, offering a small amount of flexibility in what we are able to offer in terms of home visits. Non-essential care may postponed however we are now able to provide both in-home and Catmobile visits for essential care depending on the situation, provided we have enough notice to make the necessary arrangements.
---
There is no doubt that the coronavirus outbreak and associated restrictions are causing a great deal of stress for everyone these days. We all want to make sure that both our families and our pets stay safe and healthy in these uncertain times.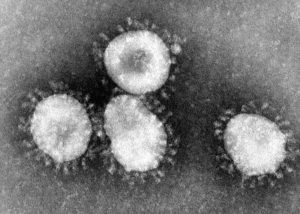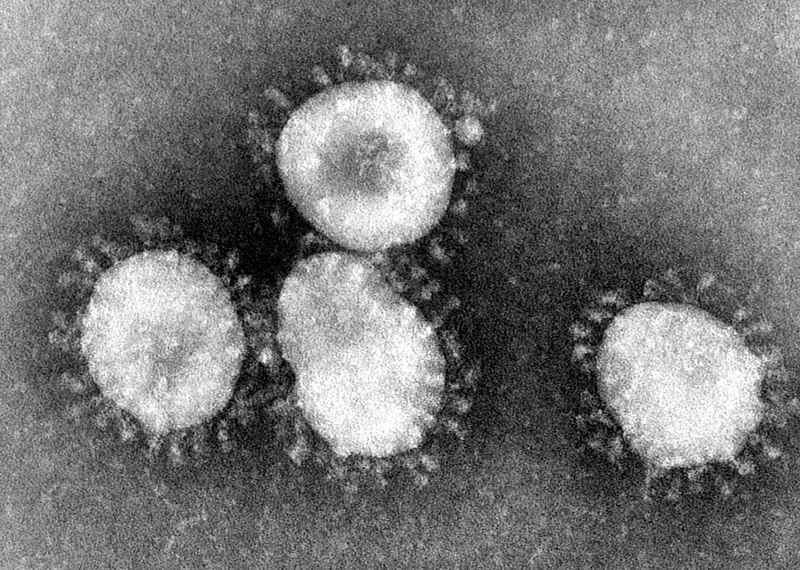 It is important to remember that COVID-19 is a disease of humans, not pets. We are following the advice of official organisations such as the WHO, WSAVA, BSAVA, RCVS and the UK Government closely and although this information is subject to update at any time, current guidelines state that there is very little to worry about with regards to pets and COVID-19. Although a few cats have tested positive for the virus, there is no evidence that cats can transmit the disease to humans although they can potentially carry it on their coats for short periods of time like any other object.
This essentially means treating your pets as you would other people in terms of social distancing, and maintaining good personal hygiene at all times.
An excellent FAQ regarding cats and COVID-19 can be found on the Advisory Board on Cat Diseases (ABCD) website, with the more complete and regularly updated reference listed below.
The Cat Doctor as a mobile veterinary practice is prepared and in fact very well-suited to continue providing care as normal to your cat. In contrast to a clinic, we have no waiting room and we see only a handful of people and their cats each day, which automatically limits our contact with those who may be infected.
As a responsible veterinary healthcare provider, we have developed a set of procedures to ensure both our patients and their human companions stay as happy and healthy as possible during the coronavirus pandemic:
---
Option 1 – Limited Contact
For clients who are not considered high risk and would like to carry on as close to normal as possible, we will continue to visit you and your cat in your home with the following added precautions: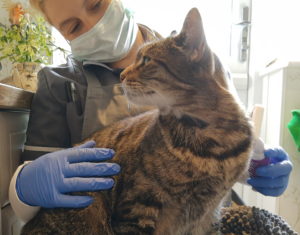 We will require you to stay in a different room to us at all times. We appreciate this is inconvenient and not terribly friendly, we cannot risk spreading the virus to others or being taken out of action to self-isolate if a client later tests positive. If you are not able to stay in a different room, we will not be able to attend.
We will wear protective clothing (gloves, aprons and masks) as appropriate.
We will use medical-grade hand sanitizer before and after each visit. This is something we already do but just thought we would point it out now!
We will spray the exam area, surfaces we have touched and ourselves with a pet-safe disinfectant if indicated.
We can take payment by card or bank transfer without the need for you to handle our card machine. The cost of this visit will be as normal (£89 plus any necessary treatment).
Option 2 – No Contact (Isolation)
For clients who are shielding or been told to self-isolate – instead of coming into your home, we will in the first instance recommend a video consultation.
Video/Telephone Consultation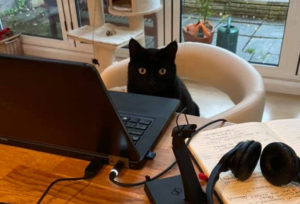 If a physical visit is not required, we can assist via WhatsApp video or telephone call. For existing clients, we can use this to provide medical advice and dispense medications as required, provided we feel it is safe to do so. We are also happy to advise on routine care and ongoing chronic medical conditions from a distance. This is ideal for owners who require new prescriptions for their cat's flea/worm prevention, for example.
If we do end up coming to see your cat at home, we will deduct the cost of the video consultation from our visit fee. The cost of a video/telephone consultation is £25 and payment can be taken by card.
For those that are not already registered with us (ie, if we have never physically seen your cat before), the RCVS recommends against us dispensing medications after just a telephone or video consultation. You are therefore advised to speak with your current practice if you require medications to be prescribed remotely as they may be able to do so in certain situations, even if this isn't normally the case.
Isolation Visit
If your cat requires care that cannot be administered via a video consultation, we do still have the option of bringing the Catmobile to your house and providing care for your cat inside our mobile surgery, completely avoiding direct human contact: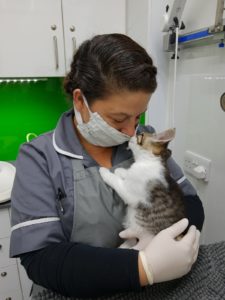 Medical history and treatment discussions will take place via phone or WhatsApp video call.
You will need to place your cat securely in our cat carrier (let us know if you are concerned that you may not be able to get them in the carrier as we can advise) once we arrive and place them outside your front door for us to collect. I know, we hate cat baskets too, but we all need to do our bit and step outside our comfort zone when times are tough!
We will wear protective clothing (gloves, aprons and masks) when collecting and handling your cat.
We will use medical-grade hand sanitizer before and after each visit, as always.
We will spray the carrier, exam area, ourselves and if necessary, your cat with a pet-safe disinfectant before and after the exam to minimise the already small risk of them carrying the virus on their coat.
We will then bring your cat back to your doorstep.
We can take payment via card or bank transfer to eliminate the need for you to handle our card machine. The cost of this visit is higher than normal due to increased running costs of the much larger Catmobile (£99 plus any necessary treatment).
Please note that we may not be able to make isolation visits on short notice as we are only consulting in the Catmobile on certain days. If your cat requires urgent attention and you are unable to leave the house, please ring us to discuss as normal but we may have to ask you to contact a local clinic and arrange for a friend to take your cat in according to the clinic's own guidelines.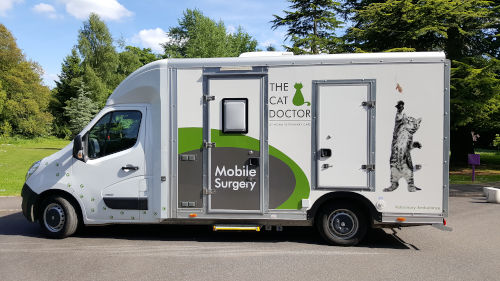 Finally, if at any point you need to go into hospital or feel you are too ill to care for your cat, please let us know and we will do our best to assist according to your individual situation until you are feeling well enough to look after them again.
---
Don't worry, no matter which option you choose, your cat will still receive the same gentle handling and cuddles as normal!
---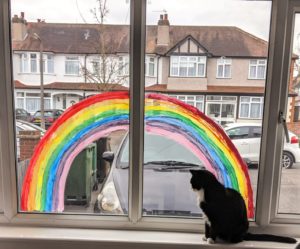 We will be constantly re-evaluating our policies in line with current government and health service advice. If you have any questions about our service during these uncertain times, please do not hesitate to get in touch.
Useful resources regarding COVID-19 and pets
When educating yourself about COVID-19 and particularly how this relates to your pet, please don't fall prey to uninformed or intentionally inaccurate social media or website posts that aim to spread fear and/or misinformation. See below for a list of official resources that you can use: