We provide a full range of services, from health checks and vaccinations in the home to diagnostics and surgery in our mobile operating theatre.
Without the distractions of a busy clinic, our feline-friendly vets and nurses are free to focus on providing your cat with the care they need in a relaxed and familiar environment.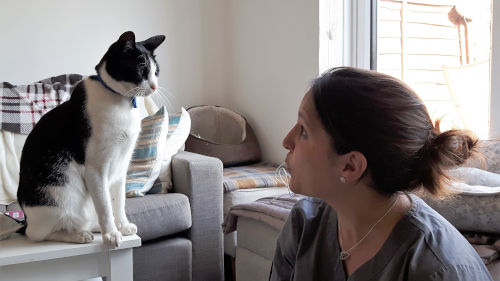 We visit most of Surrey within the M25 and a bit of South West London. Ring, text or email to book a 2-hour time slot and on the day of your cat's appointment we'll let you know when we're on our way so you can get on with your day.
If a surgical or dental procedure is required, we bring our mobile surgery to you, completely eliminating the need to transport your cat to the clinic.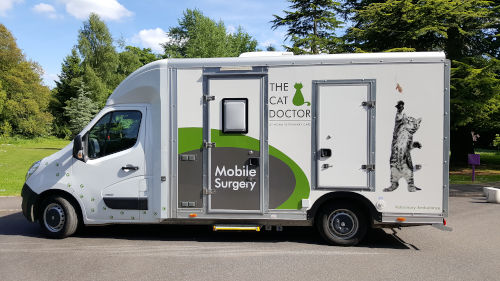 As cats age, their needs change. Our guides to caring for cats will help you keep your feline friend healthy and happy at all stages of their life.
If your cat is ill, we encourage you to learn about their disease and treatment options. The internet is a great resource but it can be difficult to spot the real facts so we have created a series of cat health pages to guide you.