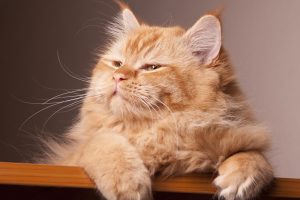 We offer a full range of services similar to other veterinary practices but without the busy waiting rooms and barking dogs. Our vets and nurses are all feline-focused, providing comprehensive consultations in a relaxed environment with personalised diagnostic and treatment plans – all of which results in a better experience for both you and your cat. Most care is provided inside your home but if surgical or dental procedures are required, we can usually park our mobile surgery right outside your front door. This highly personalised service completely eliminates the stressful journey to the veterinary clinic, making the whole process much easier on both our feline patients and their owners.
At-Home Services
Complete health checks
Vaccinations
Flea/worm preventatives
Kitten check-ups
Microchipping
Pet passports
Nail trims
De-matt (+/- sedation)
Blood tests
Blood pressure checks
Urine tests
Full pharmacy
Weight checks
Euthanasia
Ultrasonography
Acupuncture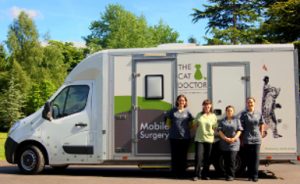 Our vet and nurse teams perform routine surgeries along with dental procedures in our mobile operating theatre, 'The Catmobile'. Particularly nervous cats can even be sedated in the house before taking them into the mobile surgery and all cats are returned to the house as soon as they are awake enough to be moved, allowing them to recover in the comfort of their own home. If x-rays are required, we will collect and transport your pet to one of our associated clinics and provide the necessary care ourselves before bringing them straight home again. If more advanced surgery or diagnostics are required, we are happy to arrange a referral to one of our local veterinary specialists.